Launching the renewed Topotijdreis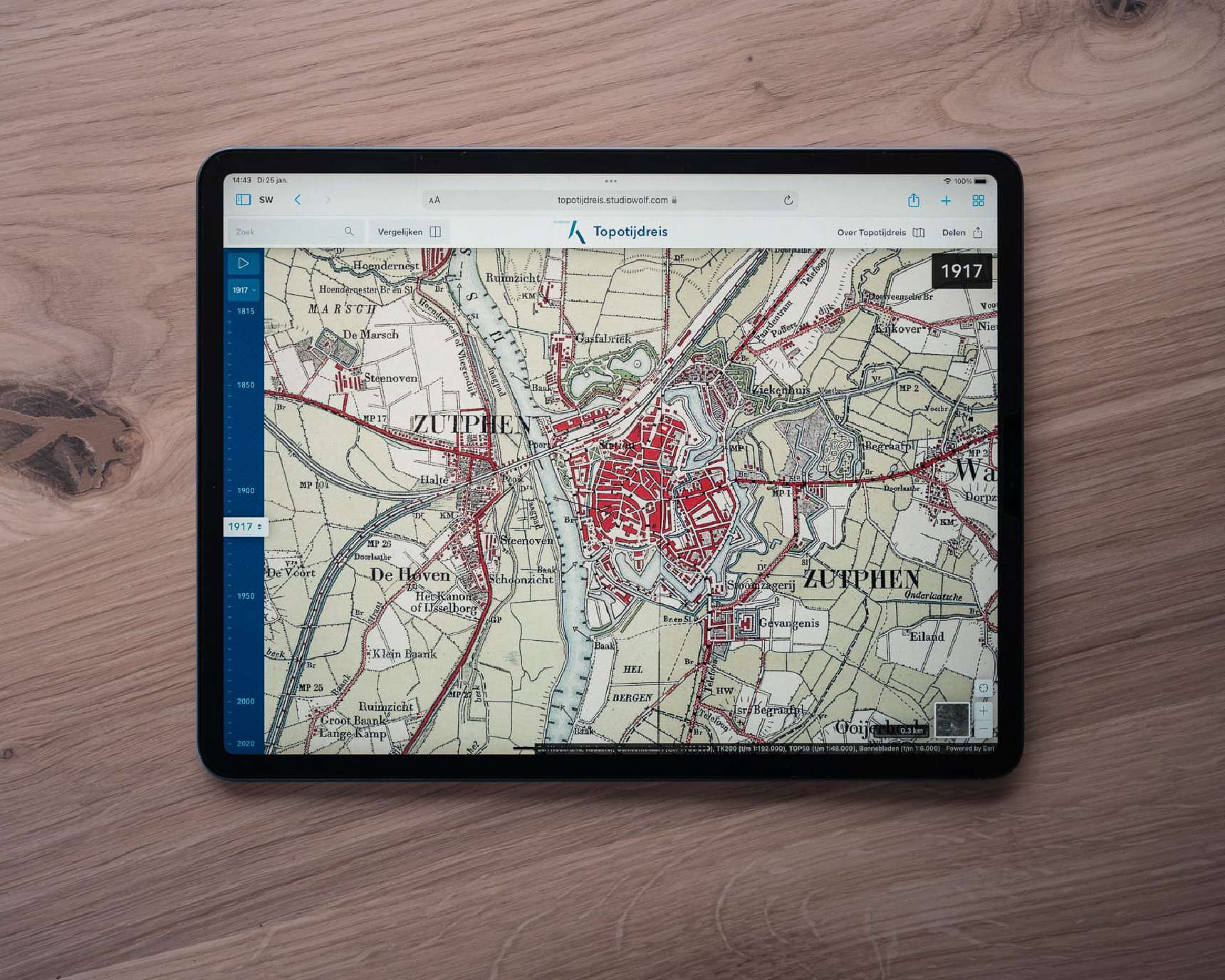 What did your city look like 50, 100 or even 200 years ago? How has it changed? Take a dive into a unique collection of maps and aerial photos of the Netherlands. We're very happy to announce the launch of the renewed Topotijdreis.
About Topotijdreis
Introduced in 2015 by Kadaster and map specialist Esri, Topotijdreis was created in honor of 200 years of topographic maps of the Dutch government. The Netherlands has been mapped since 1815. Topotijdreis makes these historic maps accessible and available to the public.
The project is an international forerunner in making digital map data available in a user-friendly manner.
New design and technology
Commisioned by Kadaster, the new Topotijdreis is build in close collaboration with Esri Nederland (thanks Joris Bak!). Esri approached Studio Wolf to bring more design to Kadaster's interactive maps. As a result, we completely redesigned the desktop and mobile experience.
Less visible, but no less important: we have also updated the technology stack. The latest version is based on React and makes extensive use of ArcGIS 4 JS. Esri's latest mapping API's, ensuring fast and snappy maps.
Lots of new functionality
This new release comes with new features: try out the new compare functionality, continuous zoom, 2021 maps and areal images and more. Get an impression by watching our video (in Dutch).
Check www.topotijdreis.nl and let us know what you think. If you have any questions, don't hestitate to get in touch.